Services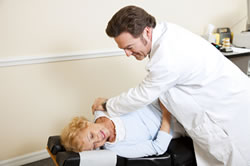 You Don't Have To Suffer From:
Headaches
Numbness/Pain in arms and legs
The Examination and Treatment for Better Health
A careful examination is an important first step. We utilize the most advanced chiropractic available today. Our Gentle chiropractic technique is a non-invasive procedure. If you are suffering from Back pain, Neck pain, a Bulging or Herniated Disc, Spinal Stenosis or Sciatica, our interventional pain management and chiropractic health care can help alleviate these problems. Dr. William Palmer uses the latest and most technologically advanced chiropractic techniques to ensure long-term results for you. For your comfort these techniques are Specific and Precise .
If you or someone you love are suffering please contact us at (716) 668-2225 to schedule an appointment today!
Located on Transit Road Depew / Lancaster minutes from Cheektowaga and West Seneca .
15 Minutes from Buffalo