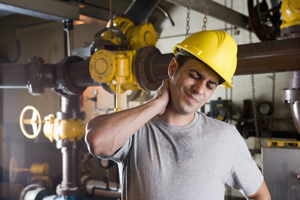 If you're in the construction industry, it's helpful to know that if you suffer from a work injury, there is insurance to cover it. However, the benefits are determined by the type of coverage that the company you work for has in place.
Here are some questions you could ask your employer about workers' compensation coverage:
Are trade contractors included in the policy?
Are all employee locations covered?
If an employee is exposed to toxic metals or toxic chemicals or spills, is he

entitled to workers compensation benefits?

If the job involves the operation of vessels and there's a work injury, is it

covered?

Are embassy locations covered?
Are employees or trade contractors covered if they're volunteers for company-sponsored events? What about their families?
What types of deductibles will be expected?
What types of alternative medicine care are included? For example, if you

visit a Depew chiropractor, is that covered?

If you see a Depew chiropractor, is there a limit on how many treatments workers' compensation will cover?
Whatever work injury you have, including chiropractic in your recovery plan is always a great idea. Chiropractors are the experts in the musculoskeletal system – the bones, joints, vertebrae, and muscles, tendons and ligaments, as well as the nervous system. Chiropractors take the most educational courses on these subjects and are true experts in how to treat most work injuries naturally.
Do you presently have a Depew chiropractor on your healthcare team? If not, give Dr.Palmer, Depew chiropractor a call at Buffalo Chiropractic today and discuss with him the details of your workers compensation case.