WE ACCEPT ALL INSURANCE
Our Chiropractic Center accepts All forms of Insurance. We believe everyone should be able to live a pain-free life affordably.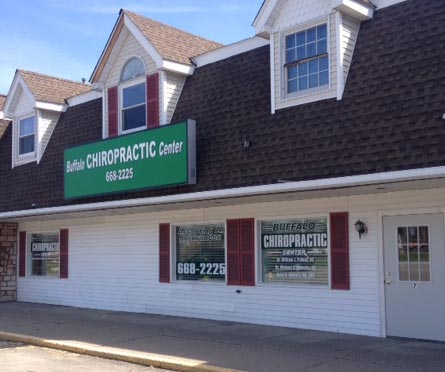 At Buffalo Chiropractic Center, we are devoted to getting you well and keeping you that way. If you are looking for a pain-free life, Buffalo Chiropractic Center, located conveniently on Transit Road Depew / Lancaster offers a variety of safe and gentle treatment options individually designed for each patient's unique needs and goals.
All Insurances Accepted .. Independent Health, Univera, Blue Cross, United Healthcare, Empire, Auto Accident/ No fault, Worker's Compensation, Cigna, Univera and many others.
If your plan has Chiropractic Coverage you are covered .
THE PAIN RELIEF YOU NEED...
THE PERSONAL CARE YOU WANT !
Serving Cheektowaga, Depew, Lancaster, West Seneca
Convieniently located on Transit Road (Next to Page's Restaurant in Foresream Plaza). Learn about our unique Chiropractic Care.
Only 10 min. from Orchard Park and 15 min. from Buffalo, NY.
New Patients Seen Today!
More