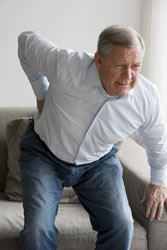 If you have a work injury in the Lancaster/Depew area, chances are, you're trying to figure out how to get back to the job as quickly as possible. Did you know the type of health care provider you see can impact your chances of recovery?
Liberty Mutual Insurance Company has a safety research institute in Massachusetts that investigates work injuries and how to decrease the missed time from work from low back pain and other injuries.
Researchers at the safety institute decided to follow 894 cases of workers' compensation for low back pain. They tracked the initial health care provider seen by the patient – a physician, physical therapist, or a chiropractor – to see whether the type of health care sought impacted a patient's chance of recovery.
With statistics to crunch the numbers, they created an algorithm called a hazard ratio of disability recurrence. This referred to the tendency of a patient with work injuries to develop disability and have to be treated again and again.
Their results were quite interesting for low back pain: "Health maintenance care provided by physical therapist or physician services was associated with a higher disability recurrence than in chiropractic services or no treatment."
When a chiropractor treated low back pain work injuries, the chance of the low back pain being resolved was a lot higher than for other methods of care.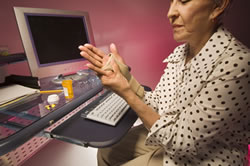 This shouldn't surprise you. Spinal manipulation restores the movement in the joints so they function properly, moving in every plane they're capable of moving in. Spinal manipulation influences the nervous system, which controls the entire body. You may have noticed that with chiropractic, you get a boost in wellness that isn't found in other methods of healing.
If your work injuries are still causing pain and you still haven't seen a chiropractor, call our office in Lancaster/Depew, NY l today. Studies show that even if you've waited a long after the work injuries occurred, you can still get excellent results. Dr. Palmer has helped hundreds of patients in the Depew/Lancaster area recover from work injuries as quickly as possible. Don't wait for your healing; do something today.
Reference
Cifuentes, M., Willetts, J., and Wasiak, R. Health maintenance care in work-related low back pain and its association with disability recurrence. Journal of Occupational and Environmental Medicine 2011 Apr; 53(4): 396-404.