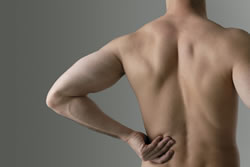 A lot of patients come into our busy Cheektowaga office in an attempt to relieve, and sometimes eliminate, their back pain. However, good spinal health involves more than just being pain-free while sitting or standing.
Headaches and Migraines
If you're prone to a lot of headaches and migraines, it is possible that your vertebrae or discs are out of place, causing you to suffer from a tremendous amount of pain. Regular chiropractic care can help alleviate these issues, allowing you to live your life without the use of drugs that tend to cloud your mind and make you want to sleep a lot.
Leg Pain
Sometimes leg pain related to sciatica occurs when pressure is placed on the nerves that run from your spine to your lower body. You may also notice tingling or numbness in your toes as a result. Dr. Palmer can assess the cause of your leg pain and develop an individualized treatment plan, all in the comfort and convenience of our Cheektowaga chiropractic office.
Accident Recovery
Auto injuries and injuries due to personal injury accidents like slip and falls can do a number on your spine. You can wind up with herniated or bulging discs, and the pain that you feel can last you a lifetime if untreated. That is why getting in to see a chiropractor as soon after the injury as possible is important if you want a full and complete recovery.
Total Body Health
Although going to a chiropractor when you're injured or hurting can help resolve or lessen your pain, receiving regular spinal adjustments is actually part of a total body health plan. Your spinal column houses the nerves that connect your brain to all of your organs, muscles, and tissues, so you want to make sure they aren't impinged or inhibited in any way.
Make an appointment with Dr. Palmer at Buffalo Chiropractic in Cheektowaga, NY today so that you can feel good tomorrow!