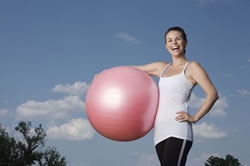 If you've been involved in a car accident and received an auto injury as a result, a few visits to your Cheektowaga chiropractor can definitely help. However, there are also things you can do at home to improve the rate in which your auto injury heals. Here are just a couple of them:
Eat Healthy Foods
In order for your body to function as well as possible, it needs the fuel in which to do it—preferably, high quality fuel via healthy foods like proteins, complex carbohydrates, fruits, and veggies. The more vitamin packed nutrients your body has to draw from, the faster it will heal.
Drink a Lot of Water
Just as your body needs vitamins and minerals to heal after an auto injury accident, it also needs adequate hydration. Be sure to drink a few glasses of water per day so that your organs, tissues, and cells have what they need to repair the damage.
Have a Positive Attitude
While there is nothing good about having an auto injury, that doesn't mean that you have to dread the days ahead. Focus on the progress that you're making instead of dwelling on the negatives, and the whole process will be much more pleasant.
Use Common Sense
Some auto injuries need complete rest to heal, while others fare better if you work them slowly and mindfully. Use common sense as to which is which so you don't create further damage and, if you're unsure, ask Dr. Palmer what is best for your particular situation.
Auto injuries take time to recuperate, but follow this simple advice and you could shorten your recovery time. Call our office in Cheektowaga, NY to find out more ways to get back to your healthy life sooner.